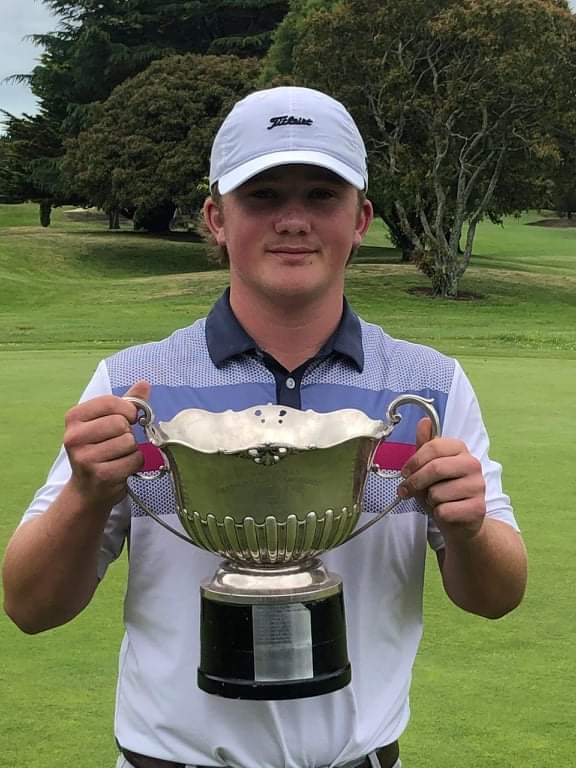 Very excited, Club champs final time. Was a bit worried it would be called off as we've had heavy rain all week. The weather behaved itself for most of the day, we had 2 or 3 down pours but it could have been worse.
Really Cool to be up against Bruce Middlemiss. NGC legend who's won 7 titles.
It was a good tight match for the first 15 holes but after the first found was completed, I had a 3 up lead. It was great to see the supporters come out for our second round. About 30 spectators supporting the men and woman's finals. I built on my lead early in the second round and was 7 up after 27 holes. A nice birdy on the 28th and a par on 29th and it was all over. What a great feeling. Big thanks to Andrew Henare for all your help this week.
Qualified in first place with rounds of 70 and 69. I'm happy with that.
31 July 21 – First matchplay round. Finished the match on the 11th hole. Won 8/7. 4 birdies and a single bogey. Moved the ball both ways and had really good control. Always work-ons but happy with the way I played.
12 Sept 21 – Second matchplay round. Up against my mate Luke Winter. Great to be back at it after Covid lockdown. Started well winning the first hole with a birdie and didn't let up the whole match. 6 birdies, 2 bogeys and a walk off eagle to finish the match 7/6. Very happy with my day.
Oct 2nd 21 – Semi final time for NGC senior club champs.
Sporting a new Titilest driver as I cracked my old Callaway driver during the week. Wasn't to sure how I'd go off the tee. 7 birdies and 1 bogey. Won the match 7/6.
Really happy with how I played. Can't wait for the final.